Our house is taking shape and I could not be happier with the results!!! It has been such hard work as we have tried to do most of the work ourselves, but it is also very rewarding to see the difference!!
I shared with you a post on our problem walls in the hallway and how we tackled them here.  You can also read about our choice of colours here . Here is my post on how we closed off the doorway and turned it into a solid wall.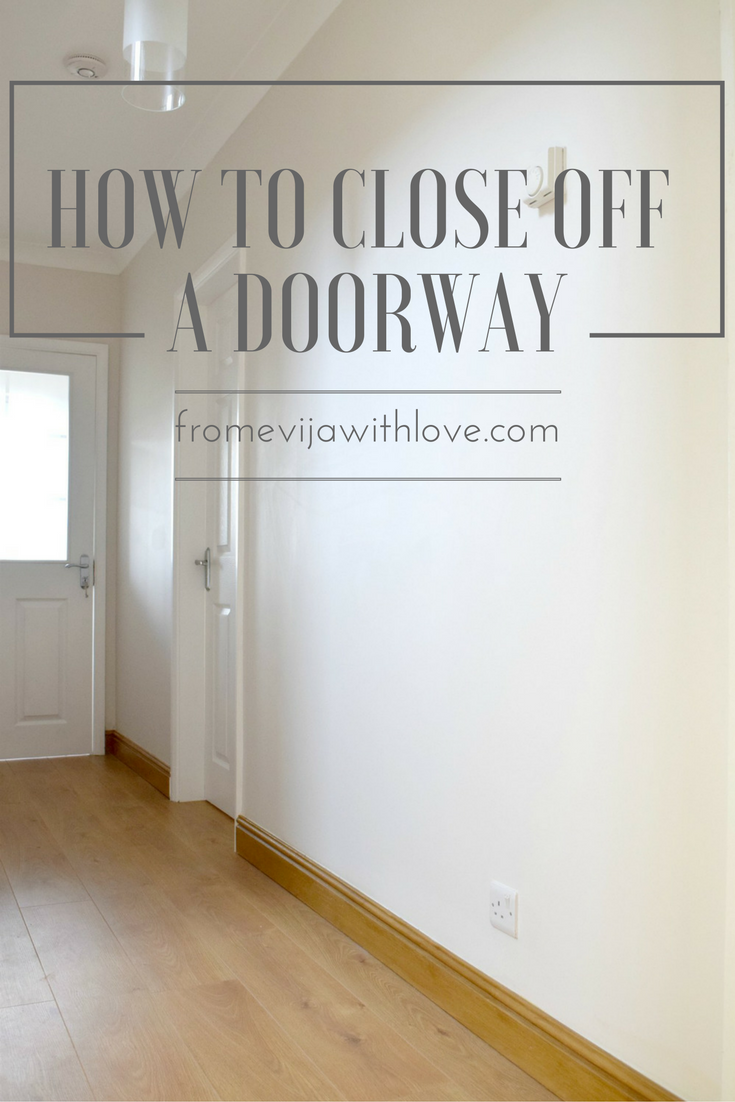 When we saw the house for the first time, we both knew this doorway had to go! It just didn't make any sense. I think this room was an afterthought and ended up being left as an addition to the kitchen.  Eventually, we are planning to remodel the kitchen and knock the wall down (in a few years..) so this door will be no use to us anyway.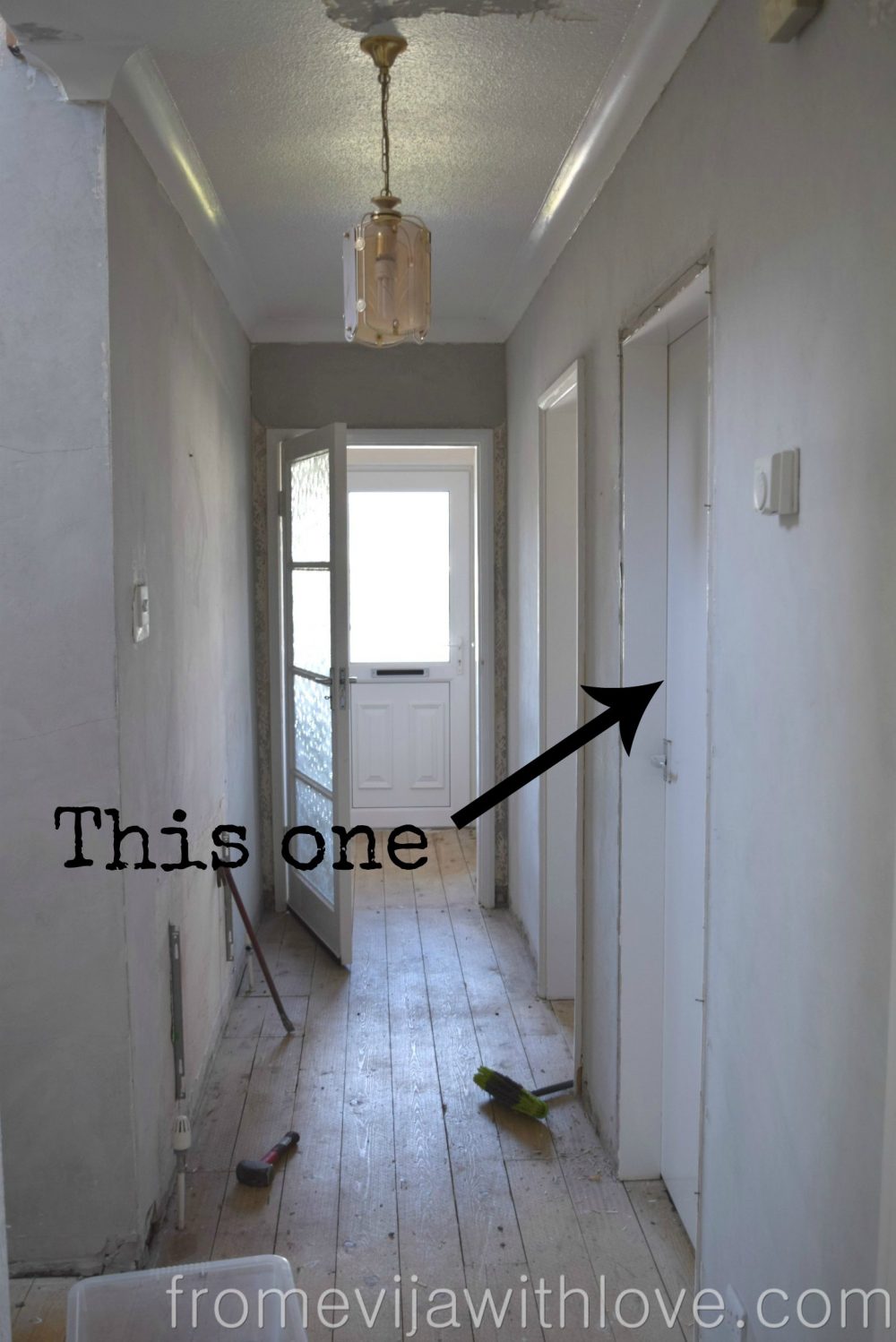 It was so much fun getting rid of the old door.  I was "in charge" of the demolition.  Sometimes it feels good to let out some steam and rip some things off!! 😀  Have you seen the Property Brothers and how they give the home owners the first go at demolishing a wall?  Well, my husband let me do the fun part !  It took me a little while, but it surely was very exciting!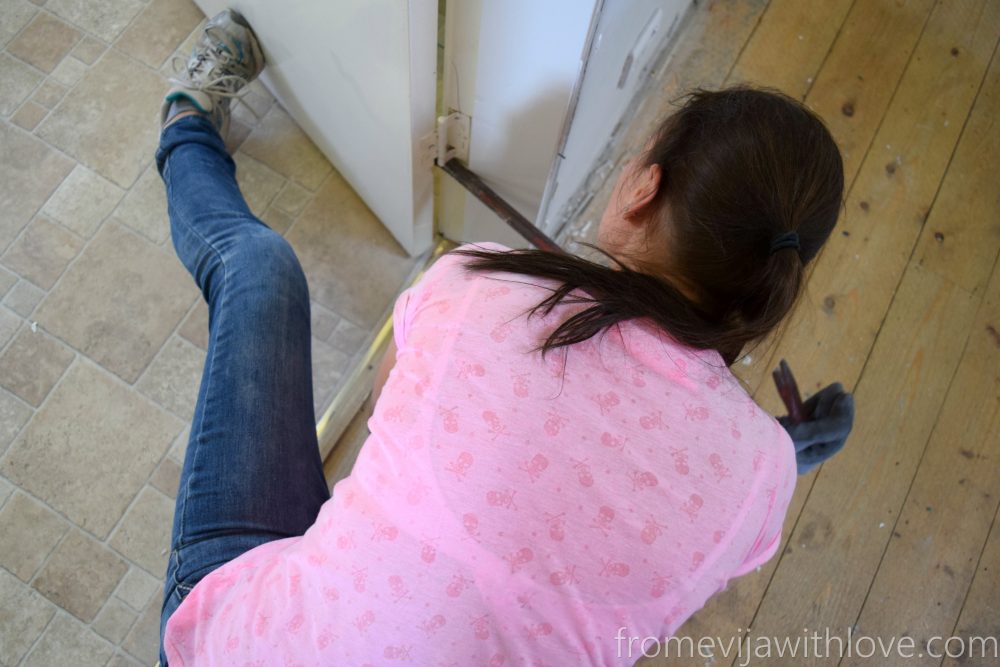 Here is me ripping out the frame! 🙂 I felt like a 'proper' builder.
Once the old door was gone, it was time to prepare it.  We knocked off some loose cement to make the frame a bit more even and cleared any loose debris.  My husband then made a frame from some 4 x 2 timber and screwed it to the wall, making sure it was all level.
We then screwed on the plaster board.  Once the plasterboard was securely on, Neil from NK Plastering in the Isle of Man skimmed the wall.
I love the smooth wall and  once it dries you won't be able to tell there used to be a door there!
What do you think?  Read more about flooring and skirting boards  in my post here.
More on our hallway makeover to come.  Hopefully the whole hallway reveal is not too far away! We are almost there!!!