Our old coffee table didn't really work for the living room anymore. The beauty of upcycling and re-using old furniture is that you can change it again and again if you change your mind or decor! I decided to create a new table top from pallets I had at home. Don't worry, I didn't completely get rid of the 'marble effect' table, I simply removed the top and will be using it for another room.
Once I removed the existing table top from our coffee table, I was left with a blank canvas. I cleaned and sanded the legs and the sides of the coffee table.
I knew I wanted to make a herringbone pattern so I measured the table and marked in in half.
I played around with pieces before putting them firmly in place and used my square to make sure it was straight all the way.
Once happy with the layout, I arranged the pieces and using my brad nail gun, fixed them firmly in place.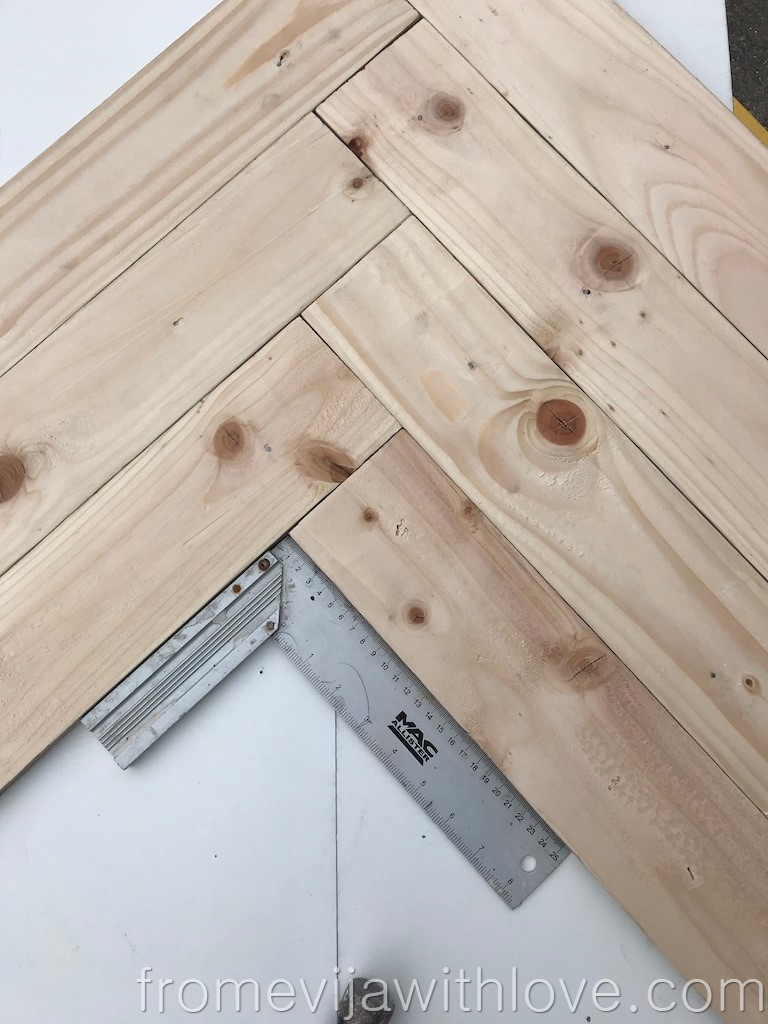 Once all the surface was covered, I measured the sides and cut off any excess wood that was hanging over.
I sanded the sides and the surface to make sure they were nice and smooth.
I used Farrow & Ball in Railings for the table legs and several layers of dark varnish for the table top. I didn't use any filler as I wanted to have natural gaps and the surface not to bee 100% even to give it a rustic and not so polished look. You can finish the table in whichever way you want. The natural wood looks beautiful too, but I wanted to match it with the dark oak mantelpiece and the room as a whole.